Explore Our Facility Now |

Virtual Tour
A Community Approach to Individualized Care
---
Rehabilitation & Long-Term Care
At Maggie Valley Nursing and Rehabilitation, we understand the challenges a family faces when choosing a rehabilitation or long-term care facility. Whether your loved one plans a short or long-term stay, our multidisciplinary team is dedicated to providing the highest level of care. At Maggie Valley, you are family. We implement a unique method to providing care, one that focuses not only on treating medical issues but on nurturing the overall mental and physical wellness of our residents. This dedicated approach to our residents defines and sets Maggie Valley Nursing and Rehabilitation apart.
Learn More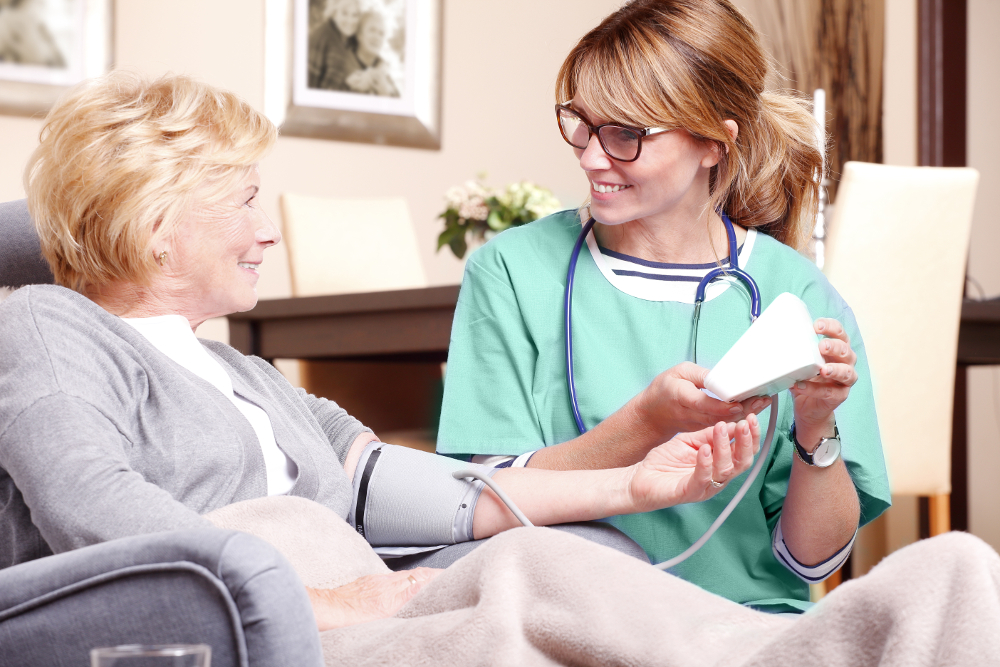 Comprehensive Care
---
For our long and short-term residents, we offer an individualized plan of care, and services tailored to meet specialized needs. Learn More...
24 HOUR SKILLED NURSING CARE
LONG-TERM CARE
RESPIRATORY/TRACH CARE
THERAPY SERVICES
WOUND CARE PROGRAM
HOSPICE/PALLIATIVE CARE
RESPITE CARE
REGISTERED DIETICIAN SERVICES
PSYCHOLOGICAL SERVICES
Discover the Maggie Valley Difference
---
"To the front Office Staff and all on the 400 hall, Mother (Margaret Palmer) and I are forever grateful for your loving care and support. I think mother kind of wishes she were still there with you! I do my best but I'm not as good as you were to her. She is doing well; we even may get up to visit one afternoon! Much love and appreciation to you all and may this season of thanksgiving be a blessing to each of you."
"For all the nurses, CNA's, housekeepers, and everyone who took care of me in room 403 for 20 days, I thank all of you so much. All the people who worked with me in rehab - all of you were so great. Thanks for helping me get back home. May God bless all of you. My thanks goes out to all of you at Maggie Valley Nursing & Rehab Center. I will never forget you."
"To everyone who has worked with me on the rehab unit, I want to give you my utmost thanks for all the love and care you've showed me. You are the most caring people I know and I love every one of you. I also wish to thank all the people who work on 500 hall where my husband is. You have given him the best care he could have anywhere. Thank you and love you all."